Indoor and Outdoor Kennels
These inside kennels are where our mother dogs come in to have their litters. We have 8 permanent kennels and 3 temporary kennels. Our pens are cleaned daily, twice a day.
After each mom leave the nursery and before a new mom comes in, the floors, doors, walls, and buckets are heavily cleaned and the floor and trim is resealed.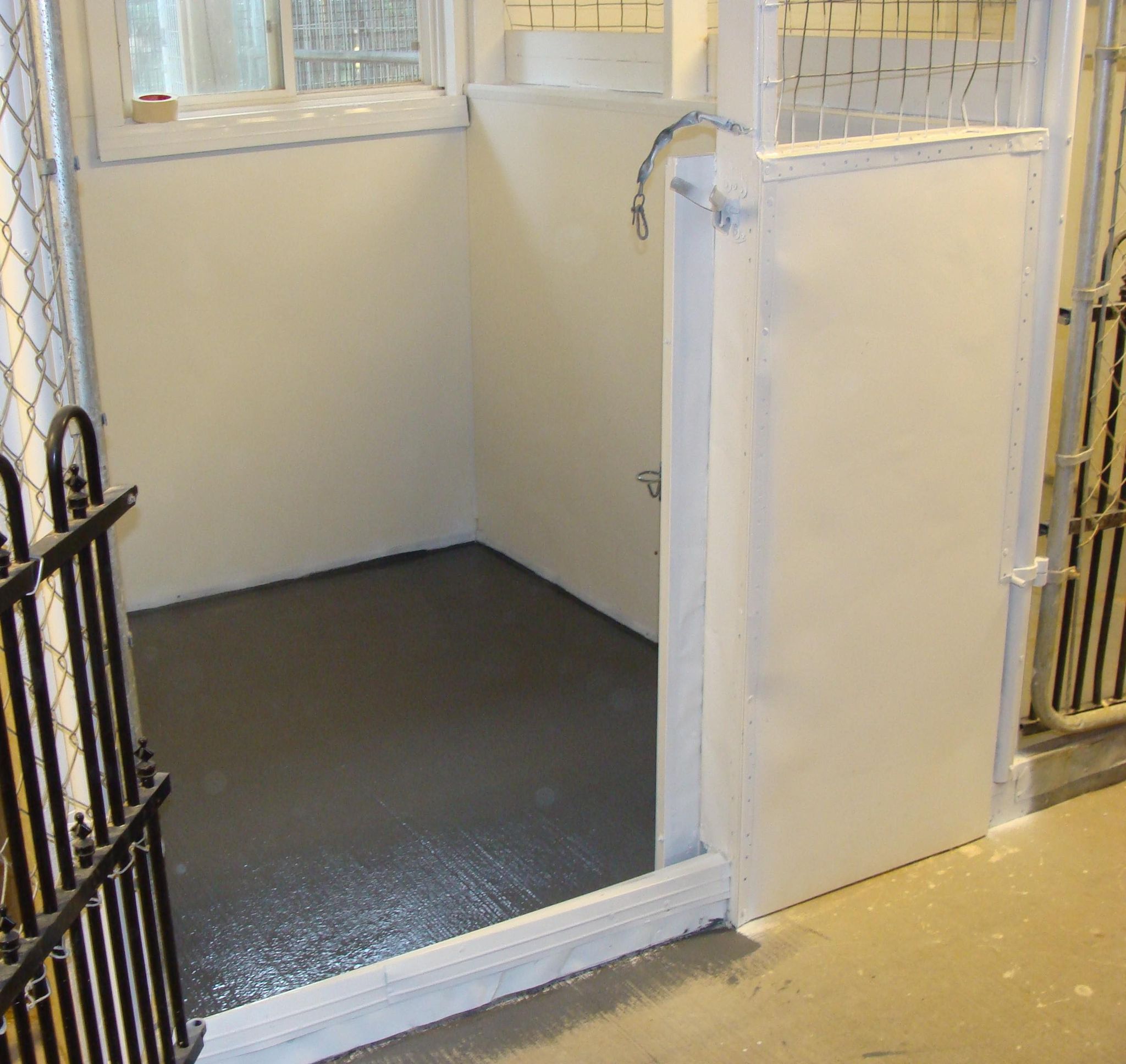 We have four skylights in the roof to let in natural light at all time and a light for at night. Kennels are bleached every day and dog houses once a week.

We also have an isolation kennels that we use for when rescues come into the kennel or when we get a new dog in.